Testimonials
We are very proud of the service we provide for our customers. In fact, we see a client relationship drastically more personal than that of most agencies in our field. Our client relationships do not start at 9AM and end at 6PM—they stay with us to continually receive the quality service they deserve.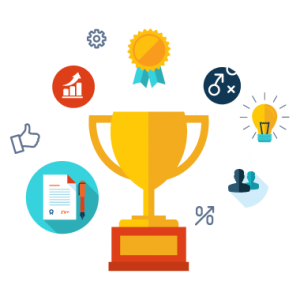 "Wuhuw proved pro active in many fields. It actively takes in consideration the specific feature of the task with the environment and possible solutions and options on hand. This is positive because it creates an approach where as a dialogue, the two parties discuss about the job and give feedback/improvement ideas on the go. For such a complex job like making a new website, this is a very good quality to have." Alcidemaria Calisti
CEO & Founder
"I am very pleasant to work with this guy. He is very professional and has good experience. I highly recommend to work with him. I would like to cooperate with him again. Project was done in time and budget. I have 100% sufficient with his work." Kadil
Customer from Kazakhstan
"Very nice person Very quick and professional Great English Great helping attitude Will hire again for sure, i am very pleased." Dor Fried
Hebrew customer
"Great team, great communication, using time and time again" "project and communication was 1st class, highly recommend and have already awarded further work" Trevor Watling
Managing Director & Publisher
"Very professional service; quick to reply to emails; some tasks completed within minutes of request; always provided quality work and will use them for future jobs." "Highly professional, perfect communication and great service. Higly recommended. Definitely work with him in the future with much bigger projects." "Don is a nice person to work with, professional and able to meet deadline, deliver in good quality." Moh Yun Fen
Founder & Art Director
"Very good job! Wuhuw company is very professional!" "Wuhuw has been extremely responsive and helpful throughout this project. He went above and beyond the scope and his valuable inputs and suggestions helped us in making a more informed decision. If you need a reliable and competent freelancer for an e-commerce project, hire Wuhuw! Highly recommended!"